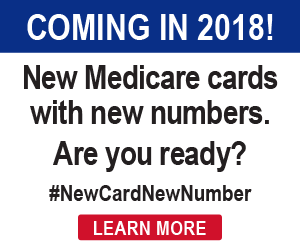 April 1st is right around the corner! This is the "GO LIVE" date for the new Medicare Card's transition period which will end December 31, 2019. Starting January 1, 2020, you have to submit claims using MBIs (with a few exceptions), no matter what date you performed the service.
Starting October 2018, when providers submit a claim using a patient's valid and active Health Insurance Claim Number (HICN), CMS will return both the HICN and the MBI on every remittance advice. This will help the transition of linking both numbers to patient's records.
Click here to read more from CMS or give us a call 800-777-9322.