The electoral votes are in, and in one of the most historic elections of m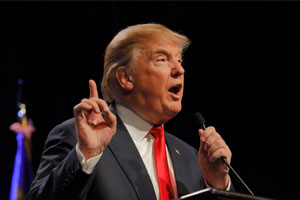 odern times, Donald Trump has been declared the President Elect of the United States of America.
While many changes are expected under the future Trump administration, health care is on the top of the list- and it doesn't sound like the changes will be small.
President Elect Trump has been very vocal about his intentions to repeal and replace the Affordable Care Act, or "Obamacare", going as far to say he will call a special conference as soon as possible to begin the process of repeal.  Millions of Americans have received health coverage through the ACA over the past few years, with many being plagued with unaffordable premiums or penalties for not having insurance.
Trump has suggested allowing companies to sell across state lines to create more competition, lowering health plan prices, and reforming subsidies.  However Congress and Trump decide to reform ACA, it will most likely be in stark contrast to how our health care system has been run over the past few years.
As for Medicare, Trump's current plan is to leave it as-is, banking on his plans to boost the economy by providing more jobs throughout the country - partly by rebuilding our infrastructure - to further fund the program through the current set up.  Congressional republicans; however, have different ideas of how Medicare should be structured, such as paying beneficiaries fixed per-capita contributions to be used towards receiving their care through a private plan or original Medicare.  There have also been talks of privatizing the Medicare Advantage program by making it a competitive bidding system as an alternative to CMS price-fixing.  Trump has also suggested allowing Medicare the ability to negotiate prescription drug prices, but congressional republicans have leaned more toward reforming FDA approval processes to help reduce costs.
The unfolding of time will be the only way to know exactly how Donald Trump will approach health care reform in the United States, leaving citizens watching and wondering what to expect in the future.