This week beginning today, September 15th, is National Medicare Education Week.  Medicare can be a very confusing topic- especially for those who are just becoming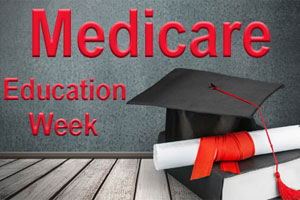 eligible and have important decisions to make about how they would like to receive their coverage.  With AEP just one month away, it's very important for you to be able to explain the different Medicare options to your clients.
Click Here to download CMS's PowerPoint presentation to give yourself a refresher on the ins and outs of Medicare coverage.  Educational events are a great way to draw in clients, just remember that all events must be approved through CMS.