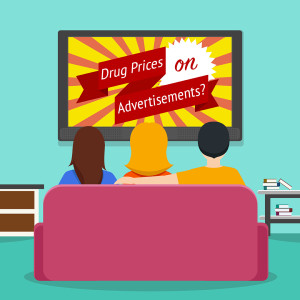 The Centers for Medicare and Medicaid Services (CMS) posted a draft of regulations that would add price disclosure requirements for TV ads promoting prescription drugs and biological products.
The proposed regulation would affect an organization that advertises a prescription drug or biological product covered by either Medicare or Medicaid on TV.
The proposed regulation would not affect organizations advertising over-the-counter drugs covered by Medicaid.
Matt Eyles, the president of America's Health Insurance Plans, a major health insurer trade group, put out a statement praising the proposed regulations.
"Drug prices are out-of-control, and we commend the administration for taking such bold action to lower prices for patients, proposing that manufacturers would be required to disclose their prices in most direct-to-consumer advertisements," Eyles said in the statement.
"Giving consumers pricing information in drug advertising will empower them to have more informed conversations with their doctor about the best approach to improve their health and manage their medical conditions," Eyles said.