CMS's new Med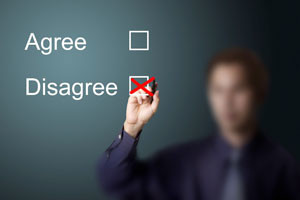 icare Part B five-year pilot payment model is not as exciting to some physicians and specialists as they are to others.  While CMS is trying to move to a value- based system encouraging physicians to prescribe and distribute medications based on effectiveness rather than cost, doctors argue that encouraging less expensive treatments does not guarantee the best patient care.
Specialists in the fields of oncology, opthalmology, and rheumatology will be especially effected with this new system as their standard payment of the prescribing drug's average sales price (ASP) plus 6% will be reduced to 2.5% of the ASP plus a flat rate of $16.80, causing a higher rate of return on less expensive drugs.
Drug companies and lawmakers also show opposition to the model, claiming undue government interference in how Americans receive care; as this model will only be implemented in certain regions, it has been voiced that disparities in care based on geography are possible.  Hospital groups take a more neutral approach, explaining there are possible benefits of trying the new model but careful monitoring should be enforced to monitor study results to ensure appropriate patient care.