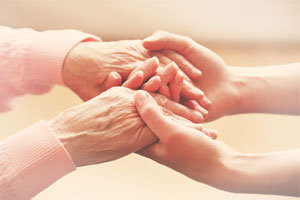 Hospice care can be a concern for your clients as they age further in to their Medicare coverage or if they develop a terminal illness.  While choosing to receive Hospice care is a difficult decision, it is comforting for your clients to know that Medicare covers most Hospice expenses during this difficult time.
Click Here to download the CMS booklet "Medicare Hospice Benefits" to review and distribute with your clients as necessary.  Medicare pays for the Hospice benefit, but there are some drug and respite care copays.  Your client's Part D Prescription drug plan or Medicare Supplement plan may assist with these costs.
If your client approaches you about their coverage, run their plan information and help them be informed about what they can expect.