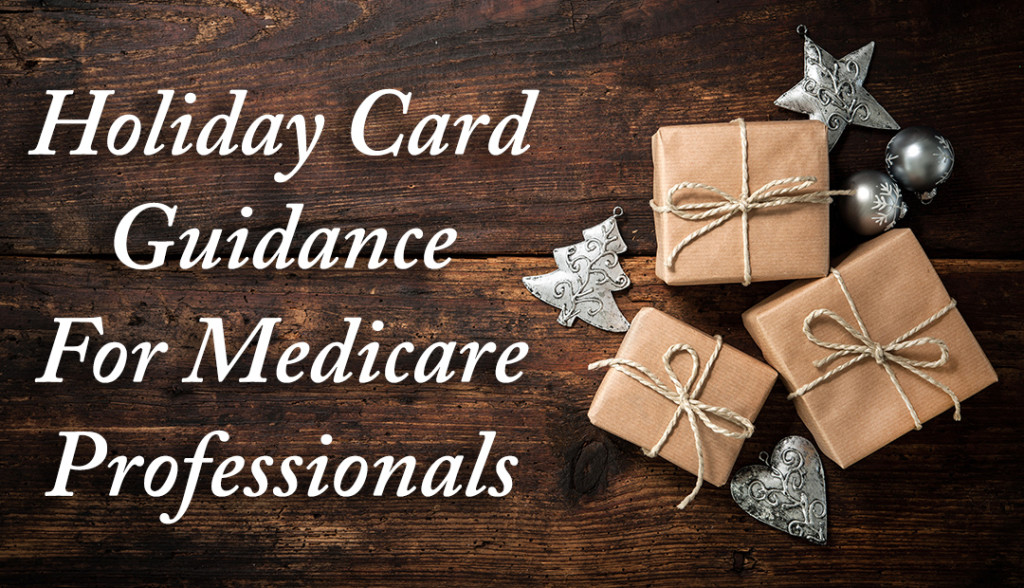 As the holiday season is upon us, there are important Medicare guidelines to follow as you are writing out those holiday and thank you cards.
These guidelines apply to all Thank You, Holiday and Greeting Cards.
Permitted Statements
A simple one line greeting can be hand written in the card.  For example:
*       Happy [Holiday, New Year, Hanukkah]
*       Merry Christmas
*       Hope to see you again soon
*       It was great to see you
*       Congratulations on the new baby
Prohibited Statements
Any greeting that would be considered marketing is not acceptable. For example, you should NOT write:
*       See you at the next seminar
*       Call if you have any insurance questions
*       Call when you're ready to buy a Medicare Advantage plan
General Guidelines
Greeting cards should be hand-written, as these are personal notes from the sender to the recipient.  Agents can use the pre-approved greeting cards or they may purchase cards for their book of business for special occasions. They need to be very neutral, with simple greetings.
Business cards can be included with thank you, holiday and greeting cards.
If you need help sending out cards or have any questions, please call 800-777-9322 or email info@eisgroup.net