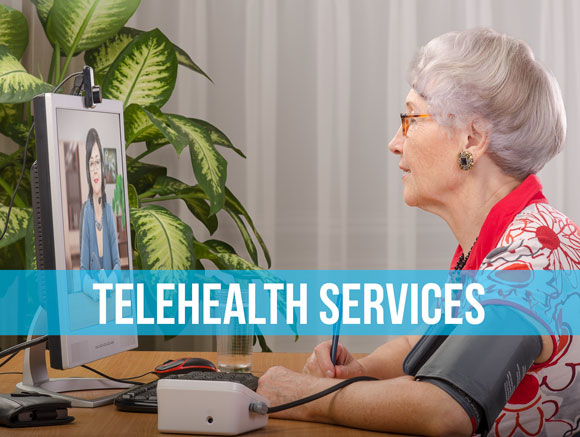 The CMS finalized a rule on Friday that would give Medicare Advantage plans more flexibility to offer additional telehealth services to seniors as part of their basic benefits package starting in 2020.
The rule, proposed in October 2018, allows seniors to use telehealth services in their homes, rather than being required to go to a healthcare facility. The change was called for by the Bipartisan Budget Act of 2018.
The regulation is set to appear in the Federal Register April 16.
This rule change could lead to a dramatic increase in use of telehealth services by all Americans.
The Background
The Medicare Advantage program gives private insurers a chance to offer plans that serve as an alternative to traditional Medicare Part A hospitalization coverage and Medicare Part B outpatient and physician services coverage.
Carriers go through a complicated bidding process to get plans into the Medicare Advantage program. In the past, Medicare Advantage plan issuers had to offer telehealth benefits, such as care delivered through videoconferencing, as supplemental benefits. Plans would reimburse providers for telehealth services only if the patients getting the services were in medical facilities in rural areas.
The New Regulation
There are about 23 million Medicare Advantage beneficiaries and starting in 2020, a Medicare Advantage plan will be able to pay for primary care, a dermatology consultation or any other care normally included in Medicare Part B benefits when the care is provided through any "electronic exchange."
CMS officials have defined "electronic exchange" to refer to "electronic information and telecommunications technology." Some commenters asked CMS to give examples of "electronic exchange" systems and they say "We do not include this specific regulation text in the final rule because technology will vary based on user and over time."
CMS wants to avoid limiting plans to covering telehealth services provided in specific information formats, or through specific technologies, officials say.
Limitations
CMS says plans must continue to provide coverage for traditional, in-person care for any services that will be covered through telehealth services.
A plan cannot, for example, cover dermatology visits through videoconferencing and end coverage for in-person dermatology care.
Because of statutory provisions, issuers must exclude the cost of setting up telehealth program infrastructure from their bids. CMS officials say they're trying to interpret that provision in a narrow way. The bid for basic benefits submitted by a Medicare Advantage plan must simply exclude capital and instructure costs directly or incurred by the Medicare Advantage plan itself, officials say.
Officials say they will not give a specific definition of "capital and infrastructure costs or investments" because telehealth strategies and costs will vary from plan to plan.
Sources:
https://www.modernhealthcare.com/care-delivery/cms-expands-medicare-advantage-telehealth-benefits?utm_source=modern-healthcare-hits&utm_medium=email&utm_campaign=20190408&utm_content=article1-headline
https://www.thinkadvisor.com/2019/04/05/medicare-advantage-issuers-can-put-telehealth-in-2020-basic-benefits-cms/?kw=Medicare%20Advantage%20Issuers%20Can%20Put%20Telehealth%20In%202020%20Basic%20Benefits:%20CMS&utm_source=email&utm_medium=enl&utm_campaign=lifehealthweekender&utm_content=20190407&utm_term=tadv