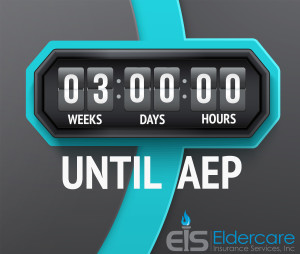 AEP last only 54 days...,
but that includes holidays so it is really less than that. That is why it is so important to PREPARE! You have plenty of time to map out your selling strategy and which plans will be strongest.
Start with contacting ALL of your current clients, even if there are no changes to their existing plans. It doesn't have to be time consuming if you create a letter letting your clients know you will be reviewing their plans as information becomes available. Provide an opportunity for them to pre-schedule an appointment with you. Let them know that prescheduling is an option and that they definitely should schedule an appointment if there as been any major life changes, like new doctors, new medications or even if they are moving.