Many agents have contacted me asking "Is there anything I can do to help me be found on Google search?"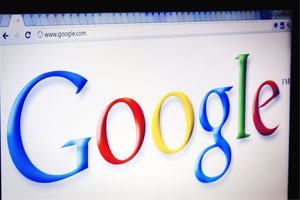 That is a loaded question- and the answer is yes, there are many things you can do that will help you be found more easily in a Google search.  In order to get serious about boosting your search results, a pretty fair amount of time and resources needs to be invested in creating ads, content, links, and social media.
All of those things are very worthwhile, however one quick, small, and free thing you can do to help get yourself or your agency found on Google is to create a Google My Business Account.  All you have to do is go to Google's website, Google "Google My Business Account", click on the link and click the "Get Started" button.
You will be required to have a Gmail account, so if you already have one you can create your My Business account with that, or you can start a new one.  You can provide your address to be placed on the map, or you can choose not to.  Other information you will need to provide is your hours of operation and phone number.  You can add your slogan, upload pictures, and link your professional website to the listing.
After you've completed your Google My Business account and Google has verified it for authenticity, you have a very professional, clear, and easy-to-use listing when you are searched.  Your clients can simply click the "Call" button from their phone and dial you immediately or click "website" and be taken directly to your site.
Creating a Google My Business account probably won't shoot you to the top of organic search results, but it will help you become more accessible and recognizable for those searching for you online.