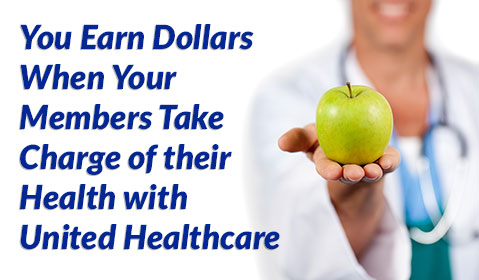 It's important to help Dual Special Needs Plans (DSNP) and Chronic Special Needs (CSNP) members take full advantage of their UnitedHealthcare plan. One way for them to do that is to take a Health Risk Assessment (HRA). Starting this spring, agents will be able to earn a one-time payment—$50—for  every DNSP- or CSNP- member completed HRA.
How to get started
You must be an appointed, licensed and certified Medicare Solutions agent.
You must complete the required 2019 Health Risk Assessment Training to be eligible for this program.
Once you complete the training, you will be auto-registered into the HRA website. You will receive an email from a company called 'Revel' with your registration login and password.
Once you're registered
After completing a DSNP or CSNP enrollment application with the consumer, UHC Agents can go to the Health Risk Assessment survey page on Jarvis.
Log on to the HRA and help the member take the 3-5 minute assessment.
Watch your email in the coming weeks for additional information.
Benefits for Members and Agents

Members: The HRA has several benefits, from providing a health summary that members can share with their primary care physician (PCP) to helping identify people who may be eligible for UnitedHealthcare programs that assist members with managing their health. It's important to note that results from the HRA do not impact Medicare eligibility or costs.
Agents: Agents are invited to assist individuals enrolling in a DSNP or CSNP in completing an HRA. UnitedHealthcare is offering to pay agents a one-time $50 payment for each HRA completed when enrolling individuals in a DSNP or CSNP. 
Disclaimer
Not all DSNPs or CSNPs are eligible for this HRA payment program. If a member becomes ineligible due to a non-qualifying chronic condition, DSNP ineligibility or other reason, you may not be eligible for payment.
Call 800-777-9322 with any questions.
For Agent Use Only