Nothing is out of range with this extended $100 per app bonus! Set your own limit when you issue 3 Manhattan Life Med Supp plans PER MONTH Sept.1- March 31st!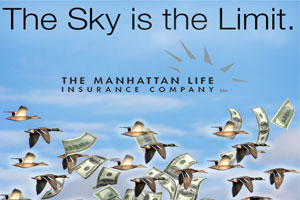 $100 for EACH underwritten case

$25 for EACH non-underwritten case*

NO LIMIT to what you can write!

Must issue a minimum of 3 cases per month to participate
* Additional GI business does not qualify for bonus.