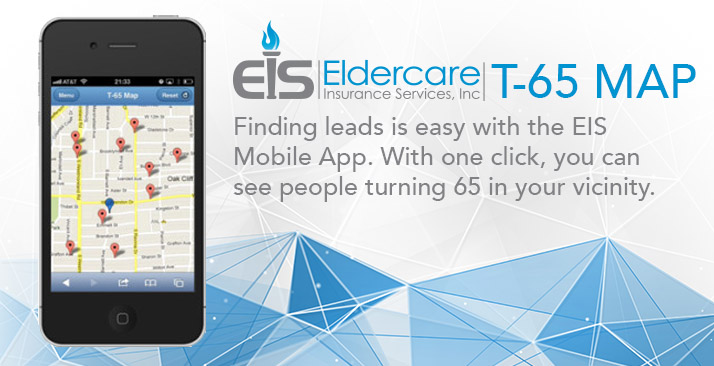 T-65 Map
Finding leads is easy with the EIS Mobile App. With one click, you can see people turning 65 in your vicinity. Schedule appointments with people on your block or plan a route through a neighboring town. You can set the age range, distance, and number of results. The markers on the map are clickable and will show the exact name, address and phone number where available. The map uses your phone's GPS and other methods to find your location with amazing accuracy. You can also drag the origin to center the map on any position.
You will not find this tool anywhere else.
If you are not already licensed through Eldercare, you can start the process now. If you are licensed trough Eldercare, just go to eismobile.com on your mobile device.