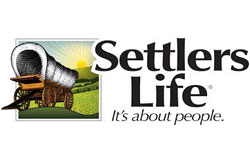 Settlers Life is offering a Conference Week Bonus program for the 2016  "Dream it, Do it" conference in Disney World!  Submit applications between May 4th and May 15th to get a Conference Week Bonus Credit to go towards your annual production.  This credit will be applied at the end of 2015.  Policies must still be active and effective December 31, 2015 and all qualifying partners must be in good standing with Settlers Life.  Net annualized premium per policy must be more than $250.00 to qualify.  Settlers Life reserves the right to make final decisions regarding the bonus program.  Application submission details are the following:
Submit 1 App- $1,000
Submit 2 Apps- $2,500
Submit 4 Apps- $4,500
Submit 5+ Apps- $6,000
Contact us with any questions, or for additional information!
800.777.9322