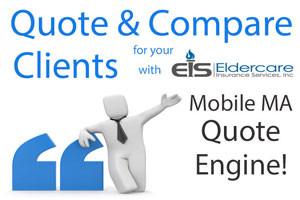 Are you helping your clients find the best plan for them?  Our free Medicare Advantage quote engine helps you find the most competitive plans by area!  It includes:
Brand New 2016 Medicare Advantage Data

Easy to View & Compare Layout

Full Benefit Information

Bias-Free Quotes for All Providers

Mobile Friendly
CLICK HERE to get Started, Call 800.777.9322, or email info@eisgroup.net for more info on how to get access TODAY!