Medicare Part D plans have experienced a reduction of variety and a raise of premiums over the past few years.  Only 26 plans are being offered in 2016 compared to 55 in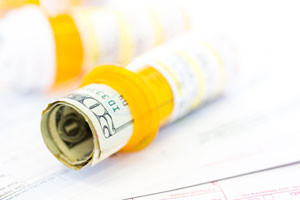 2007.  Availability does vary by state, so some will have more to choose from than others; however, that doesn't change the 60% premium increase over the past 10 years and the projected 13% increase for 2016.  The average Part D Premium is expected to jump to $41.36 from $36.68.
Premium-free coverage plans provided to low income individuals that qualify for subsidies will also be reduced and many will need to switch plans to continue receiving coverage without paying a premium.  Many who are not eligible for subsidies could see a premium increase to $60 per month if they do not switch plans during AEP as well.  Two-thirds of plan enrollees will now have to pay deductibles up to a maximum of $360.  Be prepared to address these Part D changes while consulting with your clients this AEP.