MA's Growth and MedSupp's Contribution
From 2021 to 2022, Medicare Advantage enrollment grew 9% and the program now accounts for 48% of all seniors on Medicare.  If the rate of growth continues, by 2030 Medicare Advantage will serve 70% of the Medicare population.
The proportion of MedSupp beneficiaries who switch to MA during fall Annual Election Periods (AEP's) been been a steady source of new MA enrollees.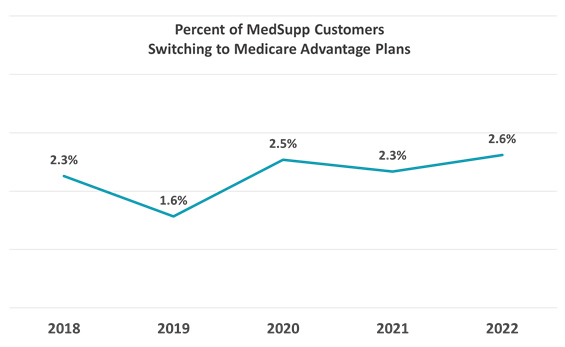 This new article discusses the attractiveness of MA's benefits, how they have figured into enrollment growth, and how some MedSupp beneficiaries are willing to make the big leap.