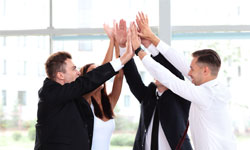 Insurance is "now hiring" in 2015; a sample survey shows that the unemployment rate for the industry is at its lowest rate of 2.3% since 2006. An estimated 22,500 jobs are expected to be filled, and 95% of companies intend to hire at least one person between now and year end.
A variety of skill sets will be required for the different positions that will become available, but firms reported the biggest challenge is finding talent with the proper qualifications.  The most in-demand positions projected in 2015 are:
Sales agents

Account managers

Customer Service

Underwriters

Call center

Technology
Be sure to keep all of your certifications current along with the proper education to stay ahead in one of the fastest growing industries in the country. 2015 is showing insurance is the place to be!