Eldercare Insurance Services of Hot Springs, AR Surprises Employees with Cash Payout and Equity Ownership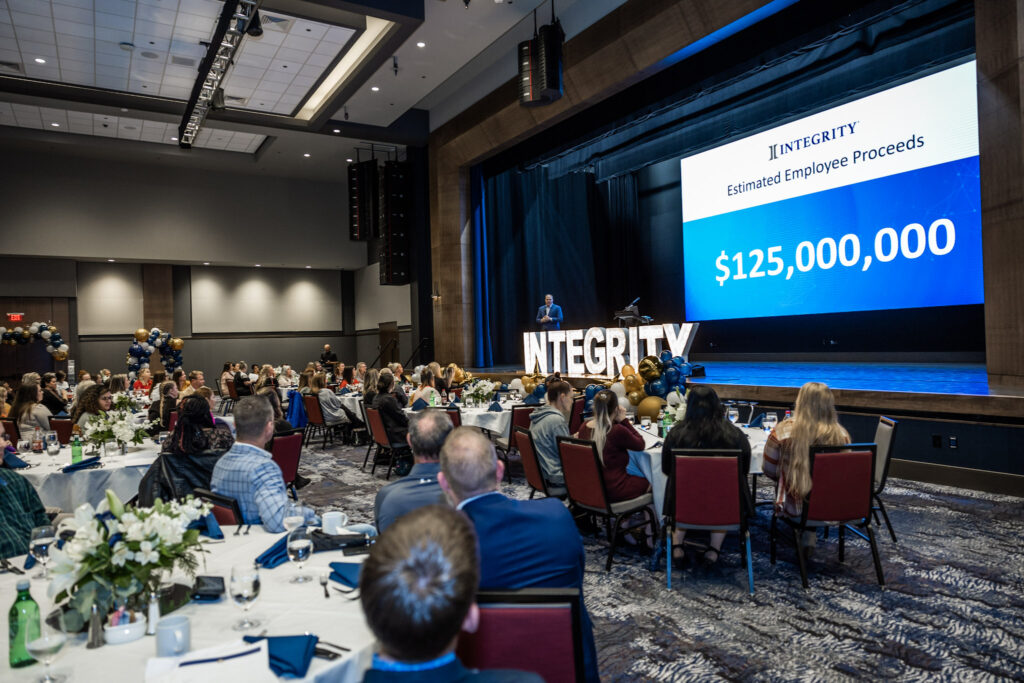 On the heels of a $1.2 billion minority equity investment, Integrity Marketing Group, surprised its 5,500+ employees with an unexpected $125 million cash payout. This included a local Hot Springs business, Eldercare Insurance Services.
The company further shocked employees by awarding equity units to all those who had yet to qualify for them, making every current full-time employee an official owner of the company. Integrity co-founder and CEO Brian Adams traveled across the country to meet in person with over 2,000 of the company's employees to share the news. A key stop was right here in Hot Springs, Arkansas, where he joined John Bettis, managing partner of Integrity and President of Eldercare. Together they shared the good news, in person, with the Eldercare staff and management. The meeting was held in the beautiful new Oaklawn meeting facility, where lunch was served, and champagne bottles were popped.