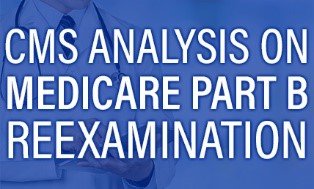 On May 27, 2022, the Centers for Medicare & Medicaid Services released a report that recommends cost savings from lower-than-expected Medicare Part B spending be passed along to people with Medicare Part B coverage in the calculation of the 2023 Part B premium.
Earlier this year, Department of Health and Human Services (HHS) Secretary Xavier Becerra instructed CMS to reassess the 2022 Part B premium amount in response to a price reduction for Aduhelm™, a monoclonal antibody directed against amyloid for use in treating Alzheimer's disease. 
Given the information available today, it is expected that the 2023 premium will be lower than 2022. The final determination will be made later this fall.