CMS announced this morning that 2014 data has been added to the Physician and Hospital Compare portions of the Medicare.gov website.  These tools allow consumers to search for information about physicians and hospitals regarding their quality of treatment.  Some of the new features added are as follows:
Physician Compare: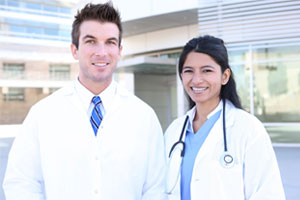 New performance scores showing how well group practices provide care for diabetes, cardiovascular care, patient safety, and preventive care

New performance scores on group practice patient experience

First scores for individual physicians on patient safety, preventive, and cardiovascular care

Updated Accountable Care Organization (ACO) performance scores
Hospital Compare:
New Inpatient Quality Reporting (IQR) program scores showing if the hospital uses safe surgery practices before anesthesia, incision and closing, and before exiting the patient from the inpatient operating room.

Additional information on specific healthcare-associated infections (HAIs); Central Line-Associated Bloodstream Infection (CLABSI) and Catheter-Associated Urinary Tract Infection (CAUTI)
CMS issues this information to assist consumers in making educated healthcare choices regarding physicians, physician groups, and hospitals.