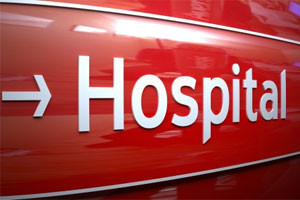 Are you committed to protecting your clients from A to Z? Hospital Indemnity plans are a very useful tool you can pull from your product portfolio to cover copays, out-of-pocket maximums, and high deductibles.
Many consumers are making the switch to Medicare Advantage plans, which have lower premiums- and depending on the company and county- zero-dollar premiums. What comes with these low-to-no premiums are copays, higher deductibles, and out-of-pocket maximums: that's why Hospital Indemnity plans are a great option to offer to clients who are interested in purchasing a Medicare Advantage plan, or even a high-deductible Medicare Supplement.
Hospital Indemnity plan premiums can be as inexpensive as thirty to fifty dollars a month, depending on the coverage included in your plan and if a rider is added. While some of these features are included in certain products, common riders for Hospital Indemnity plans are Cancer, Accidental Death & Dismemberment, and Ambulance Benefits. For customers paying a zero or low-dollar amount premium, thirty dollars a month to cover what their primary plans don't is a value for the peace of mind they get in return. A small monthly contribution is much more financially feasible, especially for lower-income clients, than the possibility of having to pay thousands of dollars at one time should they become ill or injured.
Take a moment to view all of our Hospital Indemnity carriers, make sure you are contracted to sell, and take that extra step to provide your clients with the most comprehensive coverage available for their needs.