September is Life Insurance Awareness Month which makes this a great time for you to refresh your knowledge about the final expense products you carry in your portfolio, and also consider adding some new ones.  Life insurance has come a long way in the past several years, and statistics show that many adults not only do not own a life insurance policy, but also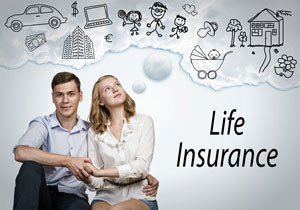 are not aware of the different options available to them through a policy.  Some people feel that life insurance isn't a priority, some say it is too expensive, and others just don't know where to start.  Most people believe that life insurance is mainly for paying final expenses and leaving money to their heirs, but below are five different ways your clients can benefit from a life insurance policy while they are still living:
Borrowing a loan against the policy

Establishing an estate

Paying estate taxes, debts, and mortgages

Funding a college education

Cash flow for retirement
Make sure when you are speaking with your clients about a life insurance policy they understand the many different ways they can benefit from it while they are still living.  Be sure to get the details about the products you offer so you can effectively sell them, and diversify your portfolio with some others that offer differing positive attributes.  Life insurance is a valuable asset for your clients, their families, and their future in many more ways than one.  Perhaps the best way to explain it is that it's all in the name- it's insurance for life.