Aetna CEO Mark Bertolini issued a written testimony to the U.S. Senate subcommittee today stating their intentions to raise about 10,000 Humana employee's pay to $16 per hour upon the close of the deal.  Bertolini set the $16 minimum pay for Aetna in April in an attempt to boost company morale and reduce turnover.  He has extended this benefit to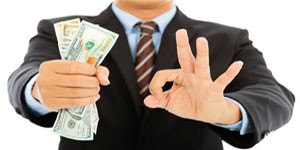 the Humana employees joining the company in the merger.
Up from the federal minimum wage of $7.25 an hour, a $16 per hour raise would double an employee's annual salary from $15,080 to $33,280 considering a 40-hour week, 52 week schedule.  Aetna's original increase in April increased some employees wages by one-third and added income to around 5,700 people.  Aetna also expressed plans to cover more health costs for employees beginning next year.