The past six months have not been the best for AHIP as Aetna announces they will not renew their membership for 2016, making this the second large insurer to part ways with the political association.  UnitedHealth decided to leave the group in June 2015.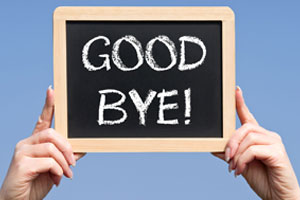 While neither insurer has indicated a specific reason for leaving the organization, it is possible they feel as though AHIP has dropped the ball in representing both of the company's interests with Congress regarding the Affordable Care Act.  UnitedHealth reported losses from their ACA plans as has Humana, which is in the process of being purchased by Aetna.  Risk adjustment plans for the PPACA takes cash from higher-earning companies to mitigate losses from lower-performing companies- but with the higher earning companies only producing enough cash to cover 13 percent  of claims, it is arguable this could be an underlying reason both companies are pulling the plug.
AHIP's annual agent certification program has been widely accepted by insurance companies for Medicare Advantage sales; as companies pull away from AHIP, agents can expect to take additional company specific programs to become certified to sell Medicare Advantage and Prescription Drug Plans pre AEP.