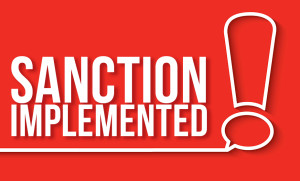 On October 12, 2018 the Centers for Medicare & Medicaid Services (CMS) informed Omaha Health Insurance Company (OHIC) of its determination to immediately impose an intermediate sanction (Suspension of Enrollment and Marketing) on the following Prescription Drug Plan Contract: S7126 (Service areas within the state of Florida only).
These sanctions are in effect because OHIC has not provided CMS with evidence that it has received a valid license to accept enrollments in the State of Florida.
OHIC has no more than 30 days (or by November 12, 2018) to produce a valid license from the State of Florida as well as notification from the FL OIR that OHIC is permitted to accept enrollments.