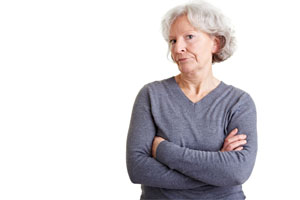 As with every industry, you could be the best in your field but inevitably you will come across situations where your customer is not happy.  Here are five tips for turning a dicey client situation into another satisfied customer.
Listen to their complaint.  Don't generalize your client's upset, actually listen to what they have to say.  For them to simply know you care enough to listen and try to empathize with their issue builds trust and is the first step to finding a solution.

Consider their personality type and address them accordingly.  We all have different types of personalities and respond differently to circumstances.  Make the effort to understand your client's personality and respond to them in a way that will make them feel most comfortable.

If you made a mistake, own it.  If your client has pointed out that you made a mistake, take responsibility and say "I am sorry."  Chances are your client is human too and has also made a mistake or two at some point.  Your honesty opens another opportunity for you to build their trust.

Take action and offer a solution.  After you have listened to your client, empathized with their problem, and apologized for any wrongdoing on your part it's time to take action and deliver a solution.  Don't allow the customer to dwell on the problem longer than necessary- the more quickly you can get to work resolving the issue, the happier everyone will be.

See the solution through to the end, then follow up.  Don't just get the ball rolling on fixing the situation, stay in contact throughout the process so you can be informed on the status of your client issue.  Stay involved until you are certain the matter is resolved, then contact your client to let them know.  Follow up with them in the near future to ensure that they are still satisfied and everything is going as planned.  Your clients will appreciate that you have taken the time to be sure that they are well taken care of.