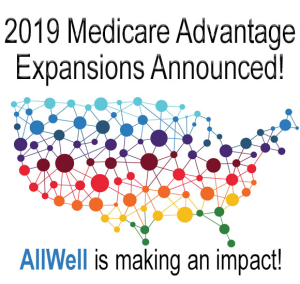 We have the details! Give us a call for exactly where AllWell is expanding!!!
We can get you set up with this amazing company so you are ready to sell for 2019. Don't forget to ask about how YOU can make EXTRA CASH on EVERY enrollment.
Don't delay, call today 800-777-9322.