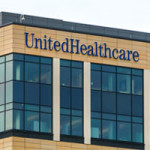 Mark your calendars! Starting Monday, June 25, you can certify to sell 2019 UnitedHealthcare products.
Certify early! The sales materials portal will open mid-August for Enrollment Guide orders! By certifying early, you can ensure you'll have materials ready to go by October 1. The longer you wait to certify, the less likely you are to receive materials by October 1.
NEW! A built-in Fraud, Waste and Abuse course
No need to visit the Centers for Medicaid Services (CMS) site to take the Fraud, Waste and Abuse course. The content is now built into the Ethics and Compliance module. A huge time saver for you!
How to take certifications:
Certification modules and tests are open 24 hours a day, seven days a week on Jarvis>Knowledge Center>Training>Certifications.

You will have six attempts to complete an assessment with a minimum passing score of 85 percent.

Each time you launch the assessment an attempt is counted, whether you complete the assessment or not. Important: Be sure to schedule uninterrupted time in order to complete the entire assessment without losing an attempt.

Upon answering a question, immediate feedback lets you know if you answered the question correctly or incorrectly.

For more information, refer to the 2019 Certification User Guide on Jarvis>Knowledge Center>Training>Certifications.
Ready to begin? Click here! Call 800-777-9322 with questions