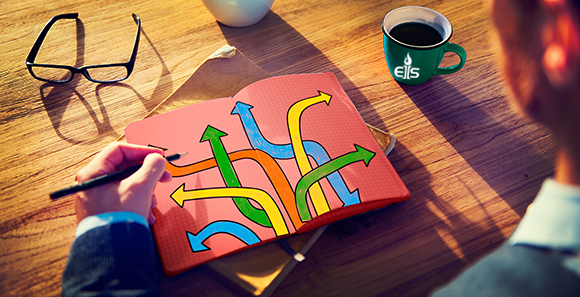 Welcome to the 2020 AHIP and AEP season, even though we are still 62 days from being able to submit applications this is when you start preparing.
2020 Medicare coverage changes
Medigap plans that cover the Part B deductible will no longer be available for purchase by newly-eligible Medicare beneficiaries. Medigap plans C and F. This rule change was part of MACRA (the Medicare Access and CHIP Reauthorization Act of 2015), and it was made because politicians felt that imposing the Part B deductible on all enrollees would help to avoid over-utilization of health care. When a person has Medigap Plan C or Plan F, they can receive all Part B services without any out-of-pocket costs. But if they have a Medigap plan that doesn't cover the Part B deductible, they have to pay at least $185 for Part B services in 2019 (the Part B deductible increases over time, but it's much smaller than the deductible under Part A, which can continue to be covered under Medigap plans sold to new enrollees in 2020 and beyond). People who already have Medigap Plans C and F will be able to keep them, and people who are already eligible for Medicare prior to 2020 will still be able to buy those plans. But for newly-eligible enrollees, Plan C and Plan F will be discontinued after the end of 2019.
The donut hole is being eliminated in 2020 for generic drugs. (It was eliminated one year ahead of schedule, in 2019, for brand-name drugs). The gap in prescription drug coverage (the donut hole) starts when someone reaches the initial coverage limit ($3,820 in 2019), and ends when they have spent $5,100 (these thresholds are each slightly higher than they were in 2018). Prior to 2011, Medicare Part D enrollees paid the full cost of their medications while in the donut hole. But the ACA has been steadily closing the donut hole, and it will be fully closed by 2020, when enrollees in standard Part D plans will pay just 25 percent of the cost of their drugs all the way up to the catastrophic coverage threshold (insurers have the option to offer plans with lower cost-sharing, and many do). But the Bipartisan Budget Act of 2018 (BBA 2018) closed the donut hole one year early for brand name drugs. As a result of the BBA, enrollees' out-of-pocket costs for brand-name drugs are limited to 25 percent of the cost in 2019 (down from the 30 percent that was originally scheduled) and 37 percent of the cost of generic drugs (down from 44 percent in 2018). The cost of closing the donut hole one year early for brand-name drugs was shifted onto drug manufactures. The donut hole will also close for generic drugs in 2020, when enrollees will pay no more than 25 percent of the cost of generics. The Medicare Part D maximum deductible will be $435 in 2020, up from $415 in 2019 (it increases each year).
Medicare Advantage plans will continue to see changes. Medicare Advantage plans continue to gain in popularity. 34 percent of Medicare recipients were enrolled in a Medicare Advantage plan in 2018—a significant increase from the enrollment total in 2010 when the ACA was signed into law (as of early 2019, CMS reports that about 37 percent of Medicare beneficiaries have private coverage instead of Original Medicare; virtually all of those enrollees have Medicare Advantage, although a very small fraction have Medicare Cost Plans). Most people continue to have numerous Medicare Advantage plans as well as Part D plans available to them. However, these providers can change the coverage options they offer from year to year so it's important to stay up-to-date.
Source: https://www.medicareresources.org/faqs/when-is-the-next-medicare-open-enrollment-period/

AHIP
Everybody is talking about how the AHIP Certification and how it is much harder this year. Here are some tips: download your modules (yes you can do this), STUDY said modules, learn all you can about Cost Plans and MSA plans. Normally the AHIP is $175, but if you go through certain carriers they offer a discount. Aetna, Wellcare, and Allwell are a few we know that are offering discounts.
Eldercare is proud to offer their agents an additional $100 reimbursement if they are licensed and certified with at least two Medicare Advantage carriers by September 1st.
Certifications
To keep things simple, we have all the carrier specific certification instructions available in our AEP Resource Center. Most will require you complete AHIP in advance, but not all. Please take the time to review the requirements for the different carriers you represent.
Sneak Peeks
As we receive first looks and product information from the carriers we represent, we will be sharing those details with our agents. If you are contracted through Eldercare you can simply log in to our agent portal and click the burglar man, he's got the good. If you are not contracted through Eldercare you can call one of our marketing representatives at 800-777-9322 and ask for more details on your area.
Enrollment Tool
We are most excited about our new Medicare shopping and enrollment tools, the Medicare Center. Even better, these tools are provided at no cost to our contracted agents. Please visit the following web page for more details.
Leads
Eldercare is proud to be able to help support our directly contracted Medicare agents. For every ten (10) Medicare Advantage enrollments placed and issued, you will qualify for a complimentary 1,000 piece lead mailer*. This offer includes the postage, printing, mailing data and return postage on all submitted business return cards ~ ZERO cost to you!
* For agent use only. Not for use with consumers. Certain exclusions and limitations may apply. Not affiliated with the United States government or the federal Medicare program. Enrollments for this promotion must be with carriers the agent is appointed with through Eldercare Insurance Services. Eligibility for this program will be determined by EIS. Only directly contracted writing agents may participate. Lead vendor and mailers for this program will be determined by EIS. Agent must be trained and certified and must abide by EIS's compliance program.
Service and Support
As a reminder, we will go above and beyond to service the needs of our agents. In addition we have added a new department, an Agent Advocate Director, whose sole responsibility is to focus on each agent's success, whatever success means to that specific agent.
We look forward to having a successful AEP and supporting you with products, technology and the personalized service you have come to expect from Eldercare. We appreciate the opportunity to earn your business and wish you the best!