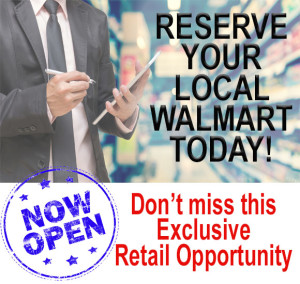 Want to be in a high-traffic area of your community for 2017 AEP?  Learn more about this opportunity to speak to customers about their Medicare needs!
Find out how to become an in-store agent in your local Walmart and the new exciting opportunities for the 2017 selling season.
Sell Medicare Advantage & ACA plans during AEP

Personal kiosk

WalMart will be launching a multi-million dollar campaign to drive customers in their stores!
There's a limited number of WalMart stores available- don't miss this opportunity!