"ON-THE-SPOT" Underwriting
With Capitol Life's "On-the-Spot" Underwriting, you'll have your Medicare Supplement application decision in minutes, not weeks. When you submit an e-application you'll immediately receive one of the following notifications:
• Green and your application is approved. Your reference number becomes your policy number
• Red and your client's application has been declined. You then have the opportunity to place them in another plan
• Yellow and you'll call a toll-free number, have your client answer a few questions and you'll have the decision in minutes
See the announcement from Mary Anna.
Capital Life Medicare Supplement Incentive Program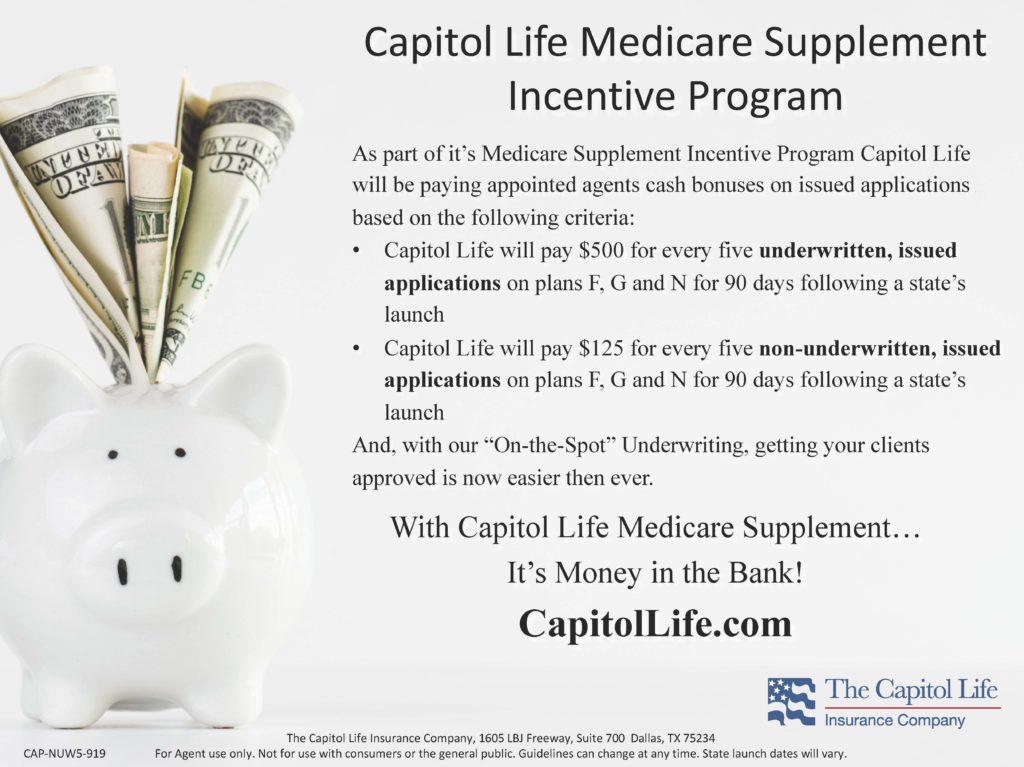 Capitol Life Medicare Supplement Incentive Program (Michigan)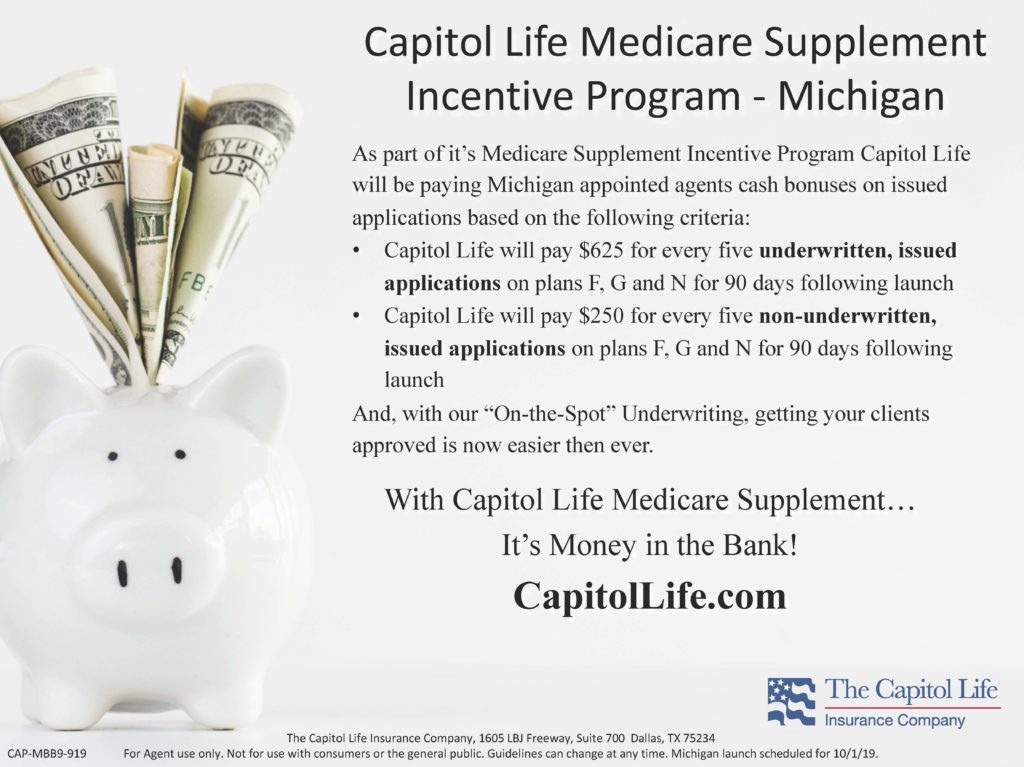 Let's Chat.
See how Capitol Life can help you sell effectively and efficiently!
Email Eldercare or call 800-777-9322.