Humana Achieve Agent Incentive - A Possible $300 Per App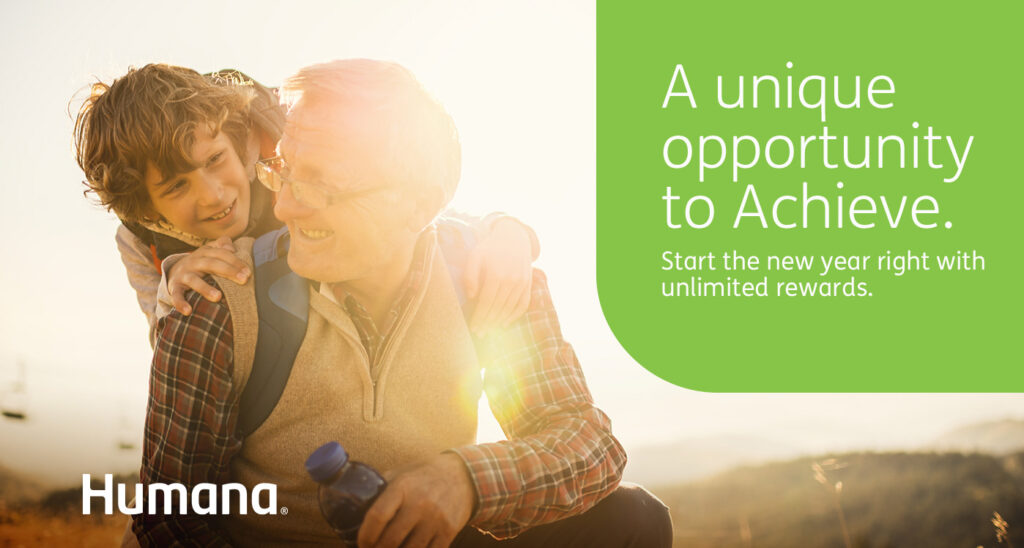 Producers can earn up to $300 per issued Humana Achieve Medicare Supplement policy
depending on the underwritten mix with the Humana Achieve Underwritten Business Bonus.

Qualify with just three approved applications – regardless of underwriting class.
Valid January, February and March 2021.

*Program excludes business issued in IN, SC, TN, & WI. Payout excludes Guaranteed Issued in all states except for CO, FL, and OR. All business issued in CO, FL, and OR, including Guaranteed Issued cases, will be paid at the qualifying amount. Payouts will be made according to the table above but are subject to maximum permitted compensation rules for year one of a policy defined by state regulations and may be adjusted to the maximum allowed amount.
We know Humana Medicare Supplement coverage is a big deal for your clients. It's a plan that offers many of the same benefits as Humana's premier line of products at a great value.
Why Work With Humana?
Consumers are comfortable with brands they know and trust. A study conducted by Nielsen found that 59% of shoppers prefer to buy new products from brands that are familiar to them. With Humana Achieve Medicare Supplement Plans, you will be enrolling your clients with a brand they know. Here's why:
- #1 Health Care Provider (Forbes)
- #1 in Customer Service Among Health Insurers 2020 (Newsweek)
- #3 Best Health Insurance Company1
- #5 Most Valuable Healthcare Brand in 20192
- Largest health insurer based in the South1
1. Healthcare.com. 2. Brand Finance
If you have a current contract with Humana, you already have access to Achieve:
- 12% HHD (2 policies must be sold) *Depending on state
- Competitive commissions
- Newly lower priced premiums
- A Fortune 100 company behind you
- Customer service recognize by Newsweek as best among health insurance companies*
- Extra services for your clients - at no additional cost
- No policy or application fees
*https://www.newsweek.com/americas-best-customer-service-2019/services/insurance
For any further information please contact us at 800-777-9322.