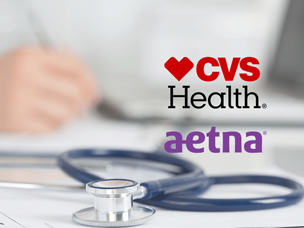 Federal antitrust regulators required CVS Health and Aetna to end Aetna's Medicare prescription drug plan business before moving ahead with the companies' planned $69 billion merger. Which is why Aetna announced late last month that WellCare Health Plans will buy Aetna's Medicare Part D business, resulting in the Justice Departments OK.
Approving the merger without conditions would have increased prices, harmed quality and customer service, and reduced innovation in 22 states, the Justice Department said. CVS Health said many state approvals have already been granted but still need more states approvals They are still confident that the merger is on track to close in the fourth quarter of 2018.
CVS Health is known for its Silverscript drug plan, so while Aetna is selling their drug plan business, which serves 2.2 million customers, they will be gaining an even larger drug plan business, Silverscript.
The deals are described as "vertical mergers," because they combine companies that operate at different points along the healthcare supply chain and do not directly compete, for the most part. Federal antitrust enforcers have not successfully blocked a vertical merger in decades. Vertical integration could put a brake on America's unsustainably soaring health-care costs.
"Today's settlement resolves competition concerns posed by this transaction and preserves competition in the sale of Medicare Part D prescription drug plans for individuals," Assistant Attorney General Makan Delrahim, who leads the Justice Department's antitrust division, said in the announcement. "The divestitures required here allow for the creation of an integrated pharmacy and health benefits company that has the potential to generate benefits by improving the quality and lowering the costs of the healthcare services that American consumers can obtain."
Both pairs say their mergers will save costs for consumers and provide better coordinated care by bringing pharmacy and insurance services under one roof.
Transformation (to some degree) looks like it is coming but you might have to wait a few years to notice the merger's effects.