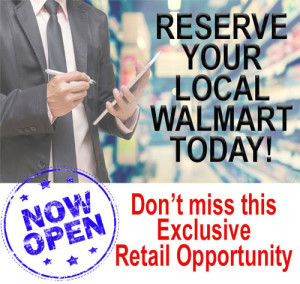 We are very pleased to offer our agents the opportunity to be a part of the 2019 AEP Walmart Retail program!
Offer Medicare Advantage & ACA Plans during AEP

Personal Kiosk Provided

Reimbursement on Store fees

Hands-On Guidance from Eldercare's trained marketing team
Please Click Here to access the reservation form for your Walmart store.
The deposit is $500. This deposit is FULLY refundable upon compliantly meeting the requirements. Please call Eldercare with any questions about the reservation requirements and reimbursement policy.
All processing will be on hold until confirmed by a marketer- your stores availability.