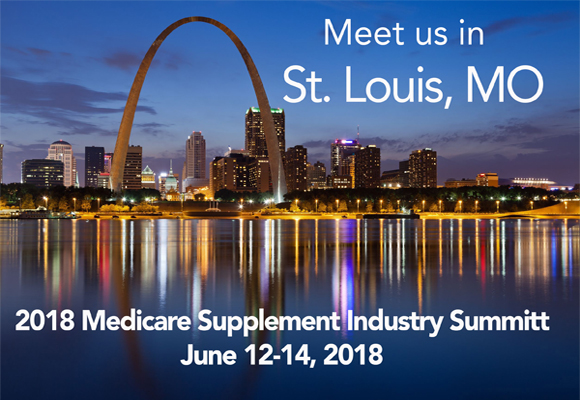 Eldercare Insurance Services will be joining the nation's top Medicare Supplement experts and producers at this year's Medicare Supplement Insurance Summit.
The Free Agent Day is YOUR chance to meet with, learn from and network with the Medicare Supplement pros.
When: Tuesday, June 12, 2018 from 8:00 a.m until 3:00 p.m.
Where: Marriott Grand Hotel, St. Louis, MO
This event is FREE to all agents who sell Medicare supplement insurance. Agents can meet with more than 80 exhibitors, including lead companies, earn CE credits, and have a opportunity to attend workshops featuring top national experts.
If you are attending, please stop by our booth and learn why EIS is one of the Nation's top Independent Brokerage, specializing in the Senior Market. #MedSupp2018